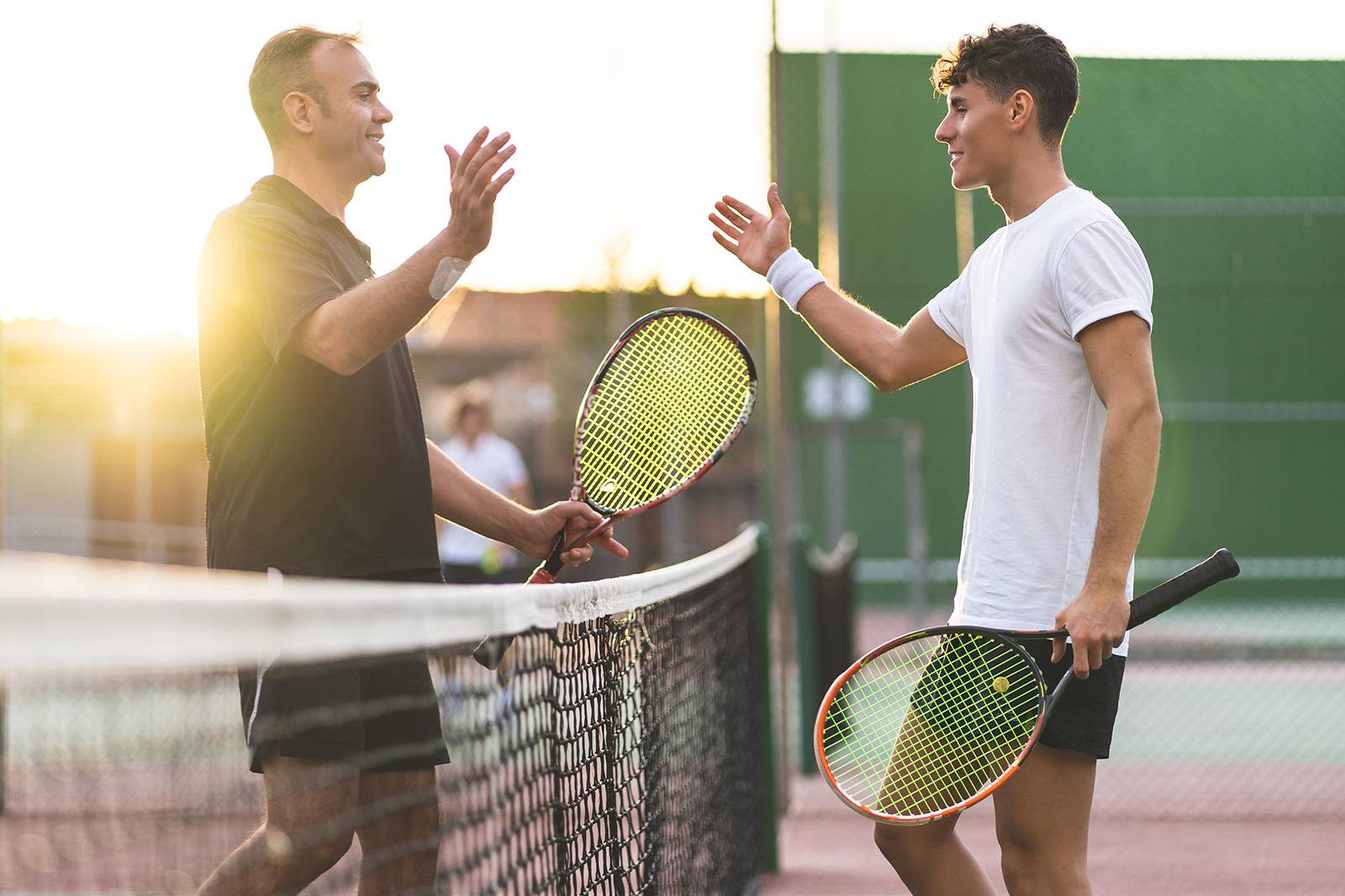 *We host "mixer" events 4 times a week:
Tennis – Tuesdays at 6:30pm: No need to book a court. Just show up with your racquet and our monitor or volunteer will arrange things. We'll even supply the tennis balls.
Pickleball – No need to book a court.  We can even lend you a racket if you need one!  We will use the pickleball lines on court 4, plus our two NEW sets of pickleball court markers, so that we can have 4 matches going on at once. A volunteer will set it all up for you. Pickleball mixers happen:

Wednesdays at 9am (This activity will be cancelled during court renovations)
Thursdays at 6:00pm
Saturdays at 10am:
*We offer free tennis clinics in the months of May and June:
Monday nights at 7pm.  Registration required – members can email Paul@elmridgetennis to book their spot.
*Join the tennis ladder:
Singles tennis for women and men of all

skill levels

.
It's a great way to play against players of a similar skill level and meet other players!
Participants will be split into brackets (groups of about 4-5 players), based on skill level.
You will have 3 weeks to play everyone in your bracket.
Based on # of wins/losses, players can move up, move down or stay in the same bracket.
Members can join at any time by emailing

president@elmridgetennis.com

.
*Play one of our monitors:
Monitors are present every evening, 6-9pm, except Saturday.
You can reach out to them ahead of time (monitors@elmridgetennis.com) to set up a match or just try showing up.
*Use the facilities for practice:
Use the practice wall on court #4.
Ask one of our monitors to show you how to use the ball machine and take it onto court #4.
Grab one of the ball hoppers in the clubhouse.